Stay connected and join us at our School Board Meetings! A list of regularly scheduled monthly meetings can be found here:
https://5il.co/uh5n
A full list of committee, regular, and special meetings can be found on our Public Notices Webpage:
https://www.shps.org/browse/223223

This Friday, February 3, there will be a couple of notable events going on at the basketball games hosted by South Haven High School. The girls will play at 5:30 and the boys at 7:00 pm. Immediately before the boys varsity game we will be dedicating our new scorer's table to longtime South Haven Coach Vince Bowman. We would like to invite all Lil Ram's Players to the games. Every Lil Ram's that wears his or her shirt will get in FREE and take a PICTURE with all RAMS at halftime of the varsity boys game. The South Haven Pep Band will be playing at both the boys and girls games this Friday. Following the boys varsity game there will be an alumni game at approximately 9:00 pm. The game will be broadcast on the NFHS Network, and admission will be included in the price of a regular ticket. Hopefully this will be a fun night for everyone involved. Come out and cheer on the Rams at SHHS.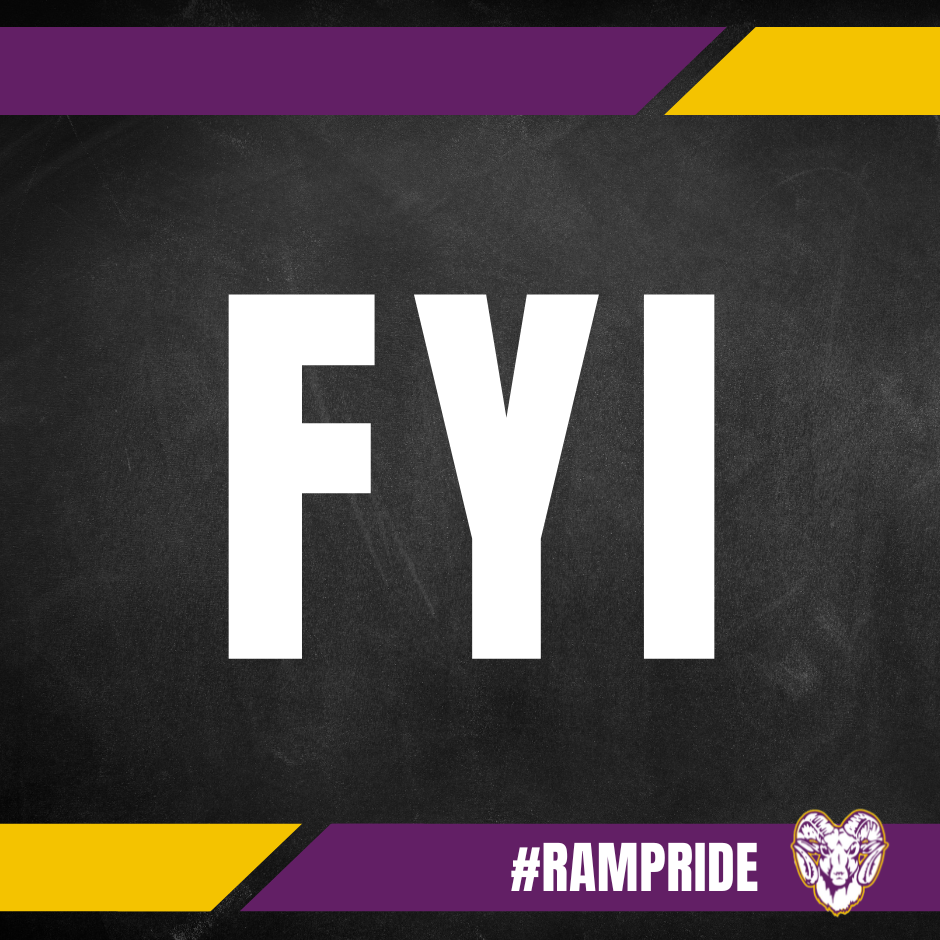 Despite a snow day for both schools, tonight's JV and varsity boys basketball games at Allegan are set to be played as scheduled.

February 4th will be the 9th annual Break the Ice 5K!! This is an annual event run during Ice Breaker Weekend that raises money for the middle & high school cross country teams. You can register all the way up to the day of. More information and online registration can be found at:
https://runsignup.com/.../Sout.../BreaktheIce5KandFrostyDash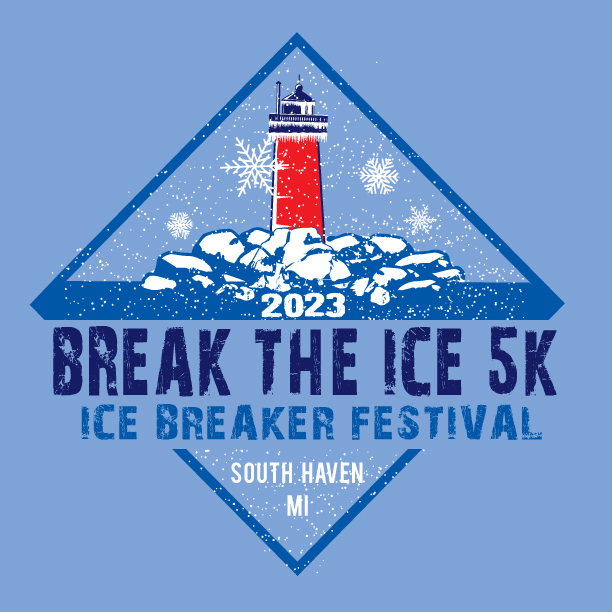 MS girls basketball & MS wrestling begins practice Monday, January 9, as soon as we return from break. All athletes must have a physical & be completely registered in FinalForms. You can find information about start times & registration by going to:
https://www.shps.org/o/athletics/article/893951

REMINDER: Today, Wednesday 12/7, is the second signup day for the Boys Little Rams Basketball Program. Registration will be held in the HS Cafeteria from 5:00 - 6:30 pm. The program is available to boys in K - 5th grade. Cost is $50.00 per player. Any questions can be directed to Chad Kerr at
chad.kerr24@outlook.com
.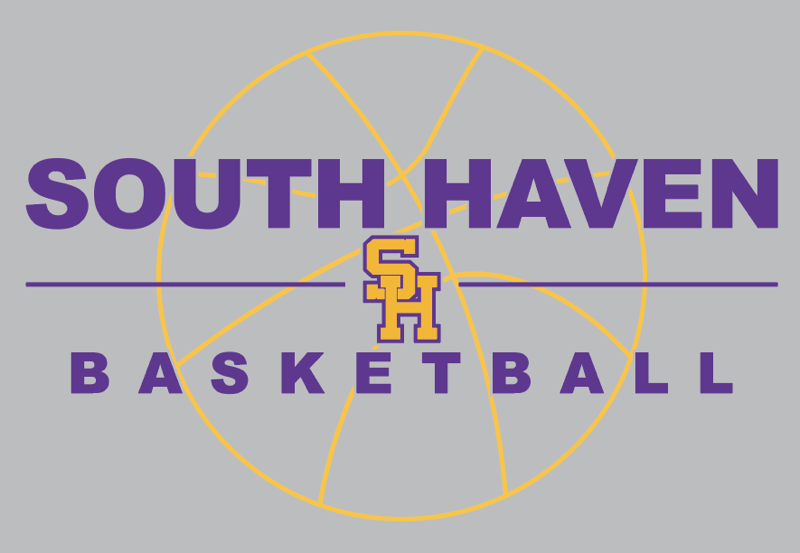 All afternoon/evening athletics practices have been cancelled for Friday, 11/18/22 due to inclement weather. We will be making the call about Saturday's events later this afternoon. Stay tuned to the South Haven Athletics Website and Facebook Page for updates.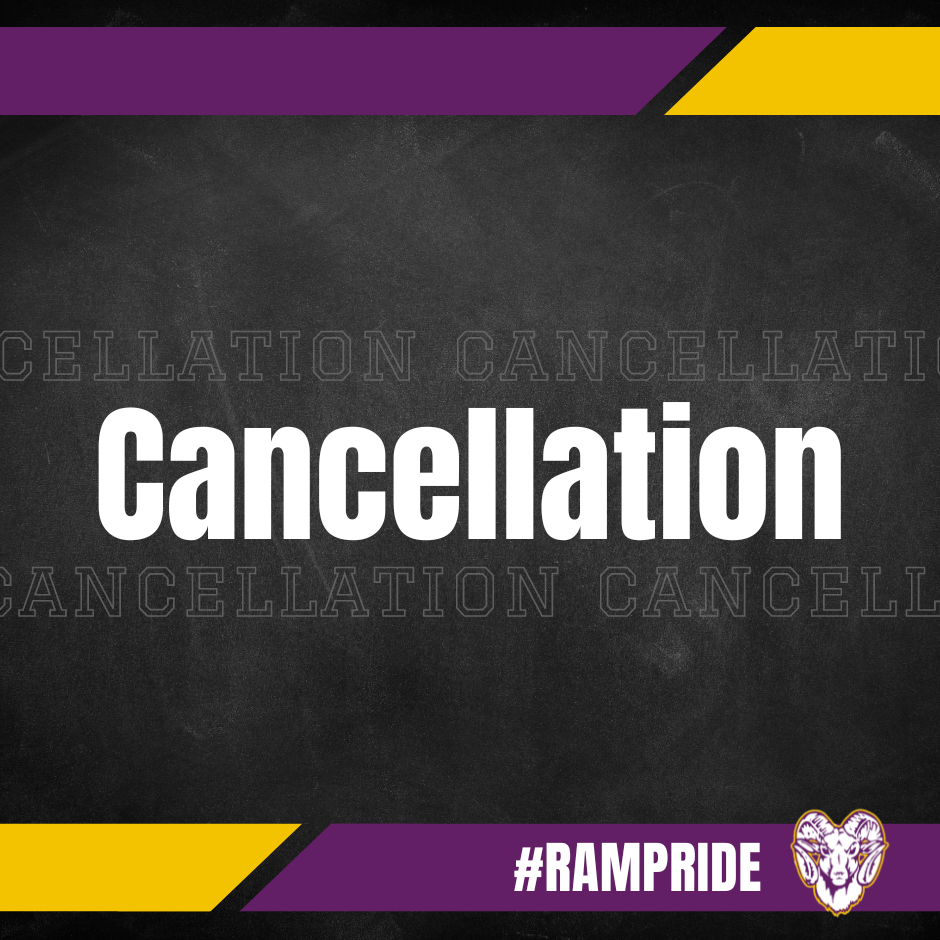 Halloween Carnival!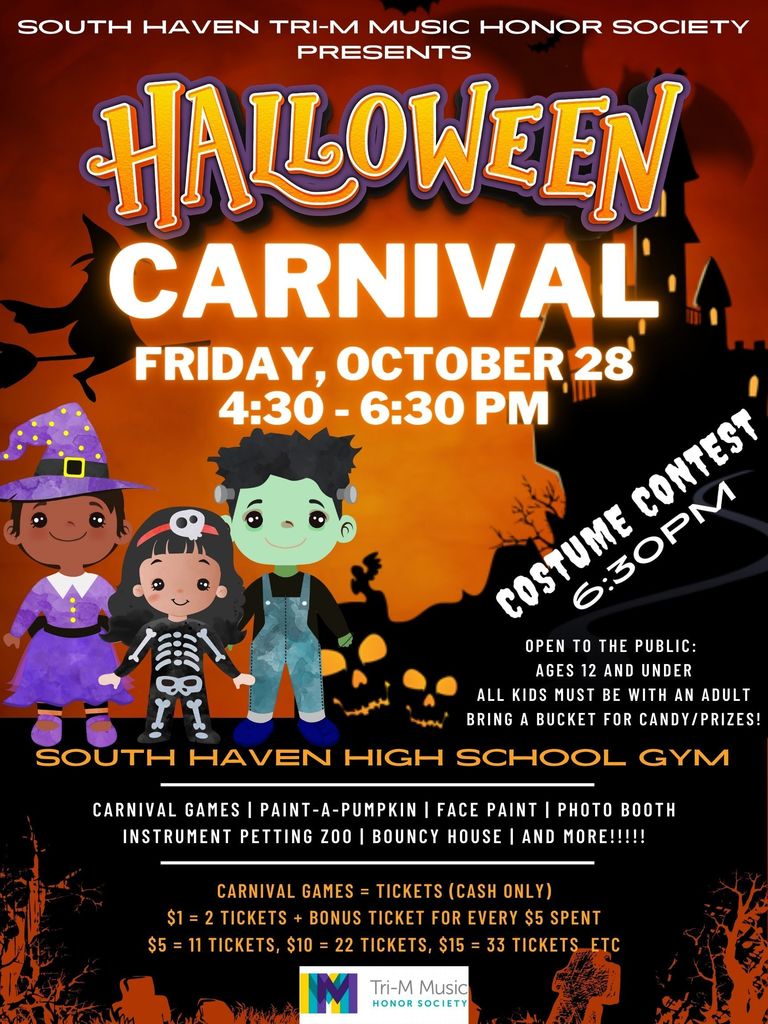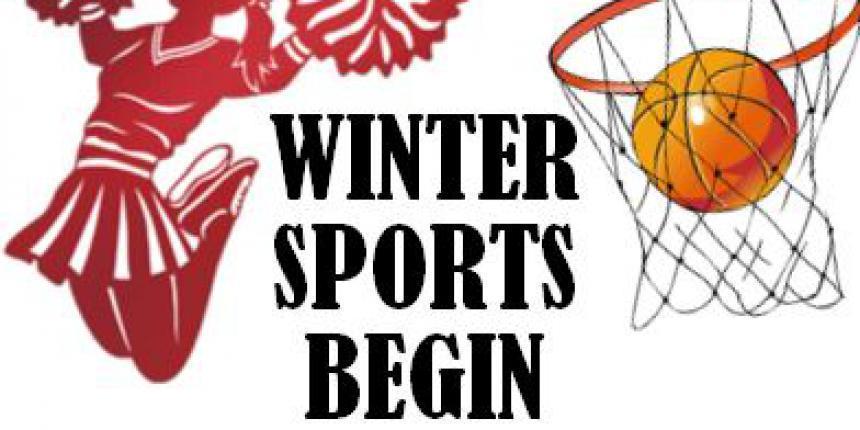 Dear South Haven Community, In an effort to make sure that young students are not left at the football game unsupervised, and to avoid blocking traffic at the front gate of Ratcliffe, we have made a few minor changes to the logistics of this Friday's (10/7) Homecoming Parade. The parade will begin downtown in the public parking area near the intersection of Kalamazoo and Huron Streets (in front of Black River Books). Participants should begin lining up at 5:15 pm. The parade will begin at 5:30 pm. The parade will finish on Prospect Street outside of Ratcliffe Field, across the street from Hartman Historical Society Building, at approximately 5:50 pm. South Haven Police will temporarily close down Prospect Street to allow vehicles to unload their participants and disperse. Parents should pick up their students from Prospect when the parade is finished, and anyone planning on going to the game may enter through the front gate. Admission for the game is $5 per adult and $1 for students. Unaccompanied students will not be allowed admission without a parent or other supervising adult. Thank you.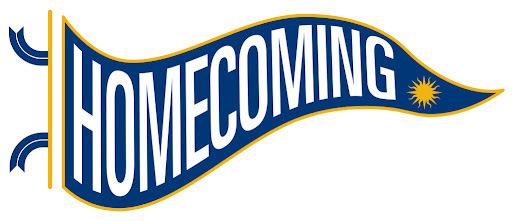 SHPS Reminder: There will be no school for all students district-wide tomorrow, Friday, September 30th. We hope you enjoy a great weekend and will see you back on Monday!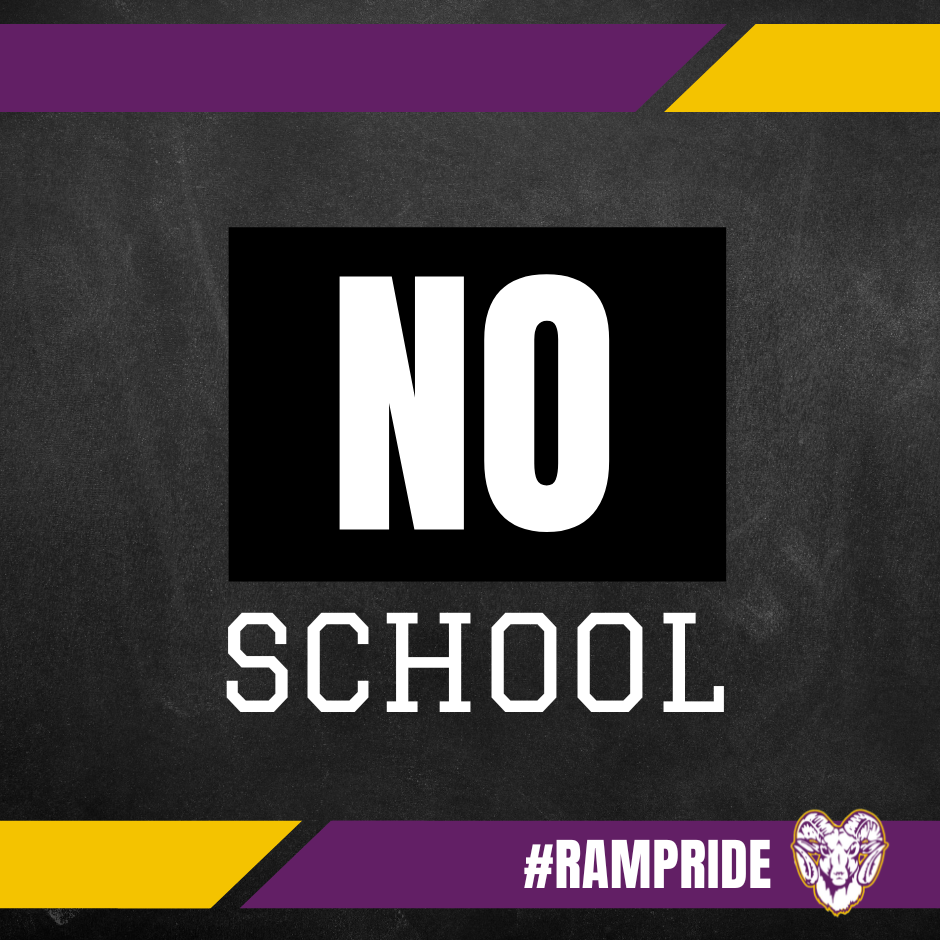 SIGNUP INFORMATION FOR LITTLE RAMS GIRLS BASKETBALL: The program is available to girls in K thru 5th grade. Sign-ups will be held in the South Haven High School Cafeteria on Monday, October 10 and Thursday, October 13 from from 5:00 - 6:30 pm. THERE WILL BE NO LATE SIGN UPS!!!!!! Cost is $50.00 per player, cash or check only. For more information go to:
https://www.shps.org/o/athletics/article/855558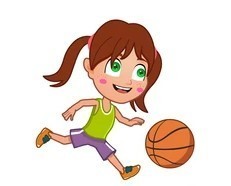 We now have a FinalForms button on our South Haven Athletics Homepage!!! Just a reminder that all students wishing to play MS or HS sports this winter (and beyond) must be completely registered through FinalForms. For more info see:
https://www.shps.org/o/athletics/article/800654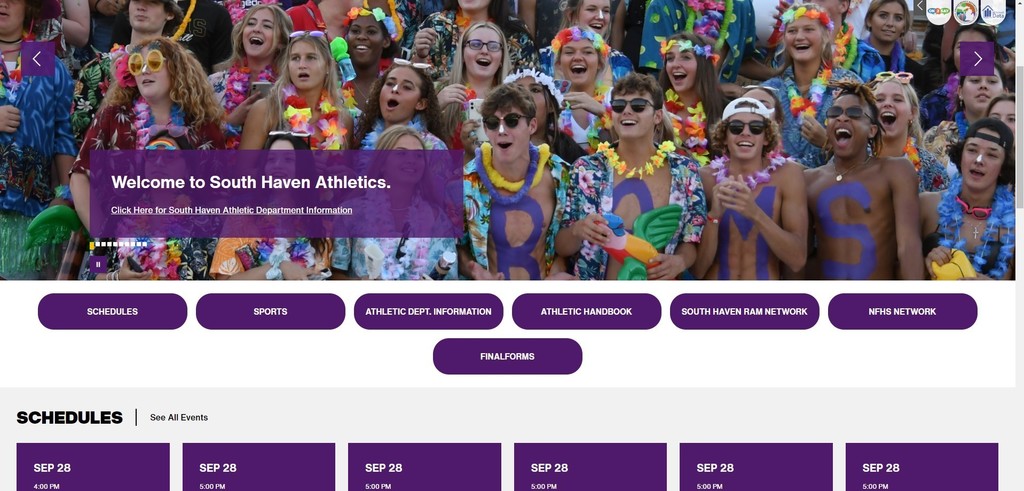 SHHS Homecoming Dance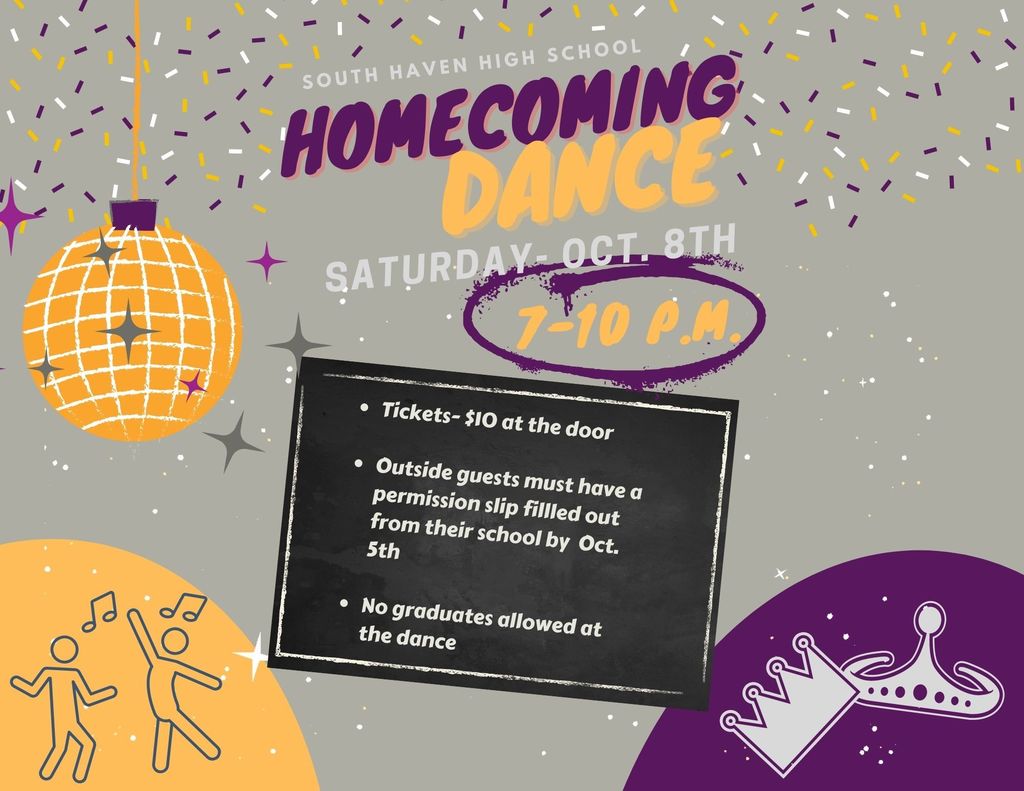 SHHS Homecoming Celebration- Oct. 3-7

NOTE TO THE PUBLIC -- Surfacing of the track at Ratcliffe has started today (9/14) and will go through next weekend (9/25). While this process is being completed, we ask the public to please stay off of the track until Monday, 9/26. Thank you in advance.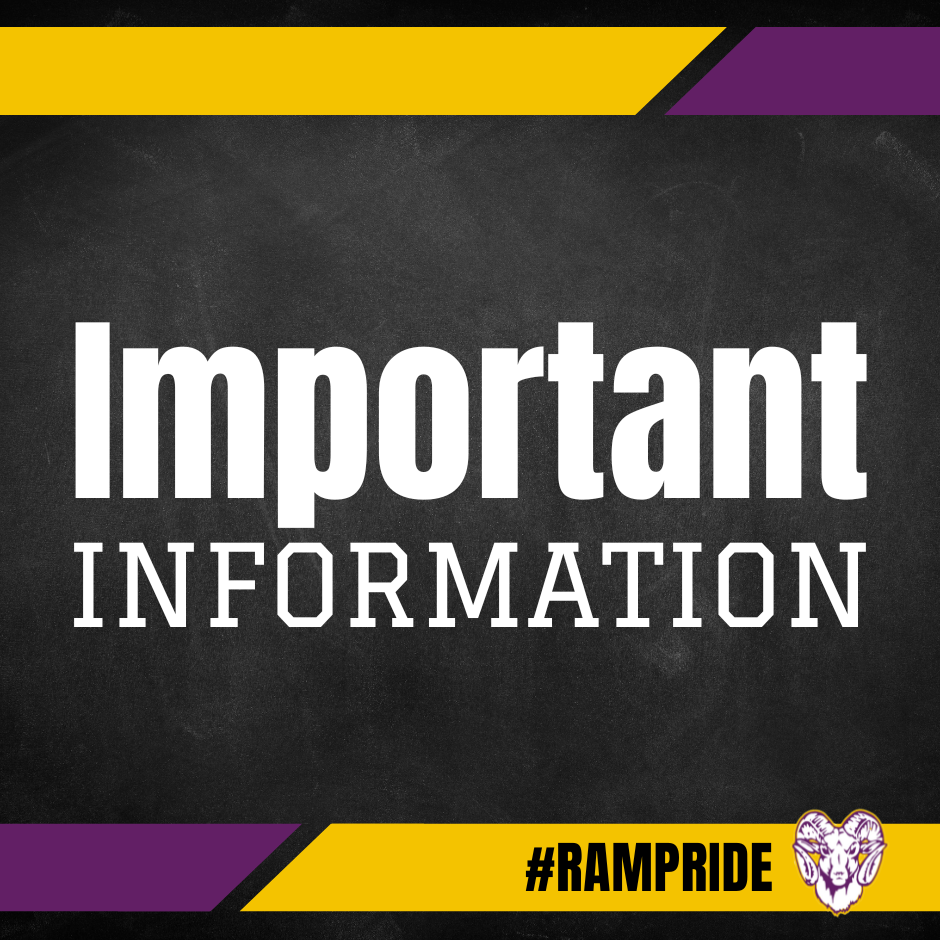 SHPS will host its first soccer game at Ratcliffe Field and tennis match at South Haven High School since the renovations this afternoon! Please note that although we've received the occupancy approval for both facilities, cosmetic improvements are still being completed. There's more to come! Please be mindful of restricted areas and look forward to the transition from functional to finished!

Reminder - we can't wait to see you and your student tonight at Open House! Please contact your student's building office with any questions. August 25, 2022 4:30 - 6:00 PM Located: Your child's school building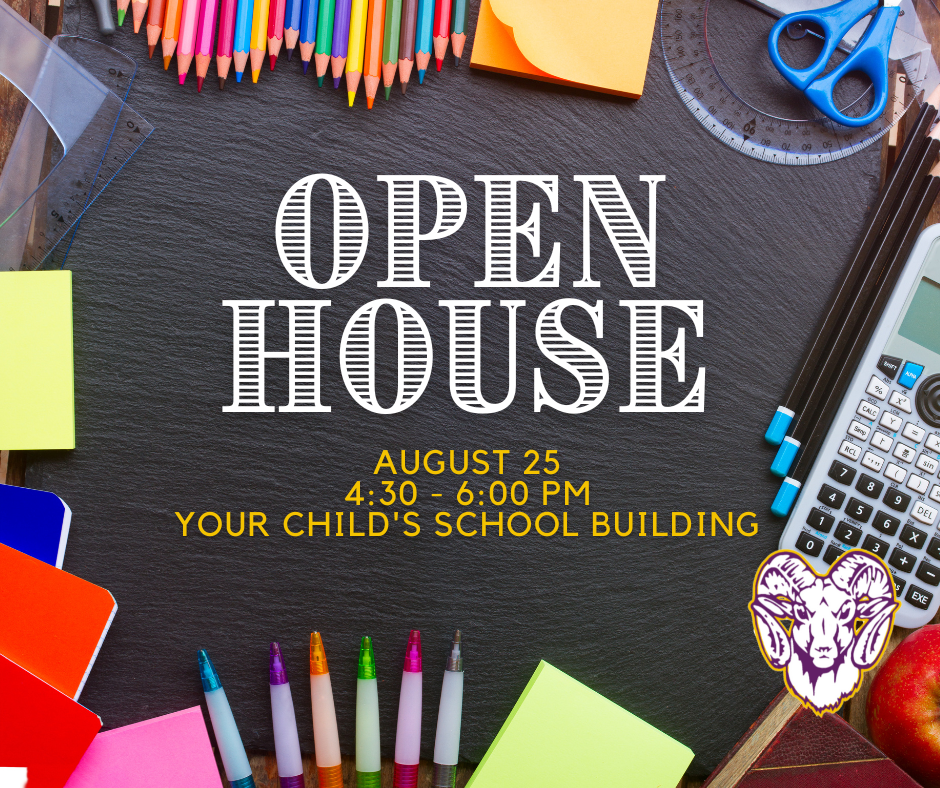 Early College Students: Reminder that Lake Michigan College is offering in-person Orientation on Wednesday, August 24, 10 am – 1pm at the South Haven campus. Students participating in dual enrollment at Lake Michigan College in Fall 2022 were mailed the attached letter. We'd like to have you join us! It's a great opportunity for you to visit the campus, meet staff, and attend the orientation sessions.

Just a reminder that all MS & HS athletes planning on playing a school-sponsored sport must have a completed physical to participate in the fall. Practices begin for HS sports on August 8, and for MS sports on August 22. You MUST have a physical on file at that time to be able to practice. You can find a copy of the MHSAA Physical document by going to:
https://www.mhsaa.com/portals/0/documents/health%20safety/physical2page.pdf