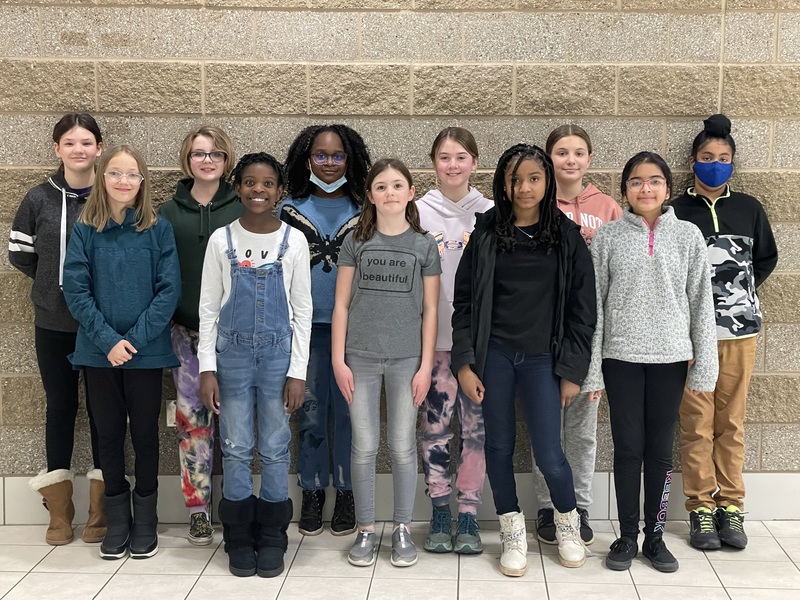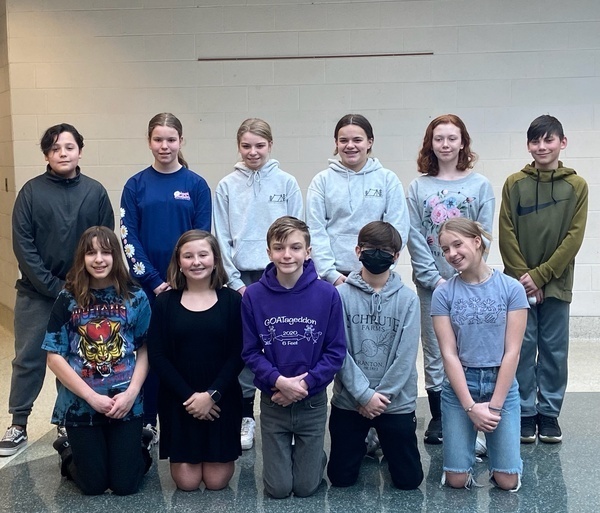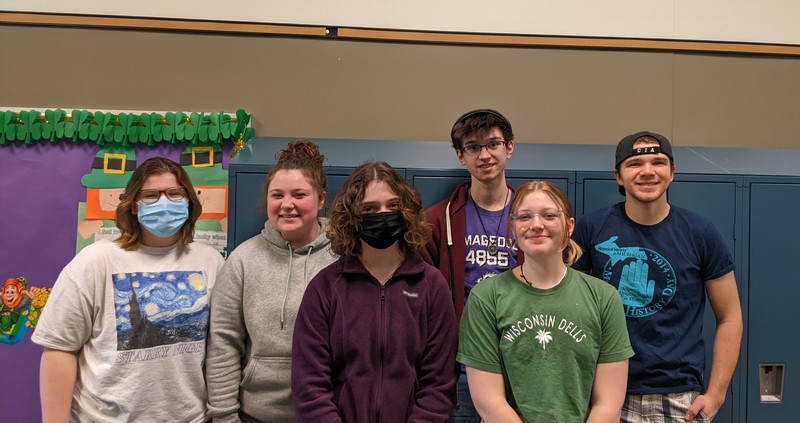 After hundreds of hours researching and building extraordinary projects, our SHPS History Club travels to the District Competition at Western Michigan University on Saturday, March 12th. Congratulations to these hard working students and thank you for positively representing our schools!
NORTH SHORE:
Erin Gordon and Elke Peterson- group documentary "Malala Yousafzai and the Fight for Education"
Savannah Harrington and Moneo Wozniak- group documentary "Jackie Robinson: Stealing Bases and Breaking the Color Barrier Through Diplomacy"
Hadley Spencer and Ireland Stratton- group documentary "Parading for Justice in Copper Country"
Hannah Weber- individual exhibit "Susan la Flesche Picotte: From the Reservation to the Doctor's Office"
Alaja Cannaday and Yaretzi Carrillo- group performance "Traveling the Road to Freedom"
Madeline Grzybowski and Abigail Latham- group website "The Disagreement that Shaped States and Ignited Rivalry: The Debate and Diplomacy of the Toledo War"
Simerpreet Singh- individual website "Ancient Greek Diplomacy and the Olympics"
Na'Chiaya Suggs- individual website "Debating "the Big Bad Wolf" and the Diplomacy to Save Them"
BASELINE MIDDLE SCHOOL:
Jacob Kaczmarek- individual documentary "The Treaty of Versailles: A Diplomatic Oversight"
Kiersten Chalupa and Jocie Dubbink- group documentary "Fighting for the Right to Learn: The Education Act of 1972"
Owen Burleson and Madisyn Lapinski- group documentary "Seeing Spots: The Debate Over the Smallpox Vaccine"
Drew Olney and Addison Timmer- group exhibit "The Women's Right to Vote"
Brett Ayotte and Brayden Williams- group exhibit "What a Deal! The Louisiana Purchase"
Aaron Crider- historical paper "Jimmy Carter's Greatest Presidential Feat: The Iran Hostage Crisis"
Leah Becker and Ruby Peterson- group performance "Order in the Court! The Debate of Same Sex Marriage in America"
Victoria Moody- individual performance "Big Annie: Leading the Way in Copper Country"
SOUTH HAVEN HIGH SCHOOL
Lauren Bartlett, Lauryn Daugherty and Tessa Hosier- group documentary "Radium Girls: Illuminating the Truth of America's Death Cure"
Tabi Newberry- individual documentary "Mamie Till: "The Whole World Needs to See"
Myles Daugherty and Nic Sheppard- group exhibit "Debate and Diplomacy: The Acquisition and Creation of the Panama Canal"