History Club Nationals Results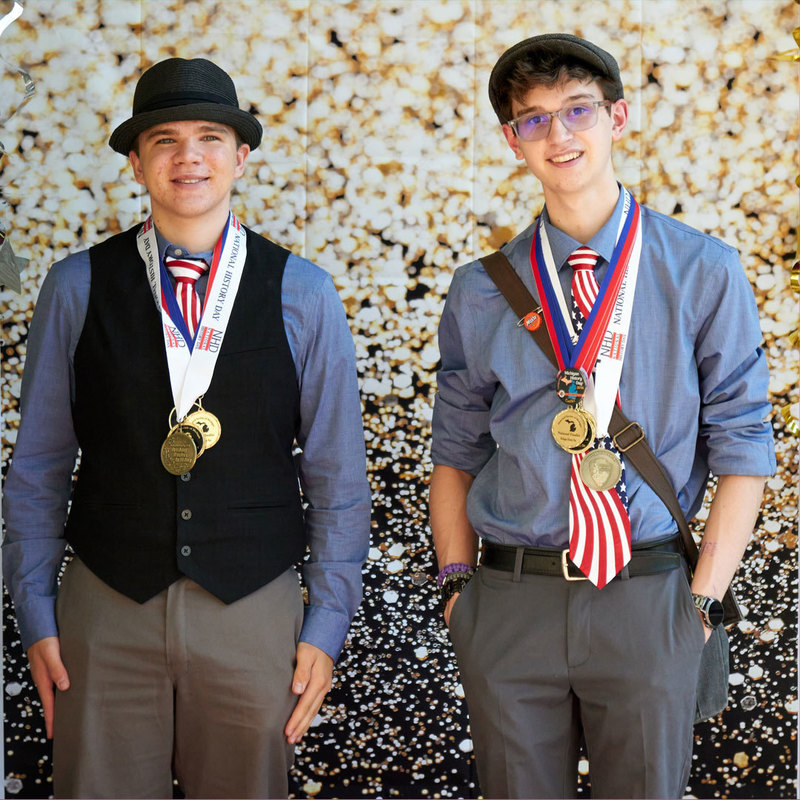 South Haven History Club had another great season. Two group projects made it all the way to National competition this year at the University of Maryland. Though this year's competition was virtual, the student's were able to enjoy the opportunities and celebrations offered through NHD. As travel opened, they were able to do culminating research to support their project. This marked South Haven's 12th consecutive trip to Nationals representing the entire state of Michigan. This year's theme was Communication in History: The Key to Understanding
Jessee Ford and Avery Daugherty, both seniors, competed in the group documentary category with their film: Track to Trenches -
Communicating at the Speed of an Olympic Medalist which centered around Avery's great-great grandfather Sydney Hatch. The ladies did an amazing job. Jessee has represented Michigan for three years at Nationals and Avery has represented Michigan for four years at Nationals. We wish them the best as they move onto their first year of college and future endeavors.
Nic Sheppard and Myles Daugherty, both juniors, competed in the group exhibit category with their exhibit: Lincoln on the Front-Line. Their exhibit was created to represent a military Civil War tent and focused on the varied communication avenues of President Lincoln.
This marked Nic and Myles' fourth consecutive trip representing Michigan at Nationals. Nic had also been awarded two prior State wins as a youth in exhibits. This year also marked the duos second consecutive Top Ten finish in the Nation; with a National medal awarded last year.
Nic and Myles' were awarded 6th place in the Nation this year! They will also receive an award for their use of Chronicling America for intensive newspaper research. Out of a field of nearly 200 exhibits in one category and 3000 students from around the world, this is an extraordinary feat.
The theme for this upcoming season is: Debate and Diplomacy in History: Consequences, Successes and Failures. The club will kick off their season the last week of October.