On Saturday, March 11, 2023, the South Haven History Club competed in the Western Michigan University regional competition. Countless hours of researching and developing astonishing projects paid off as 18 out of 21 projects have advanced to the state competition! Additionally, South Haven projects received both special awards - Best Use of Primary Sources and Kalamazoo Civil War Roundtable Award. "I am continually amazed by these kiddos and what I learn from them," said Julie Sheppard, History Club Advisor. "We made it happen despite no power days, snow days, and needing to flip to virtual. We are excited to present our projects in person at the State level next!"
Congratulations to our entire team. The following entries will move on to state at Central Michigan University on Saturday, April 22 under the theme - New Frontiers in History: People, Places, Ideas.
Youth Division (4th - 5th Grade)
Group Documentaries


Annika Chalupa, Gwen Spencer, Haven Spencer - "The Buckeye Bullet: Breaking Racial Barriers Through a New Frontier (Jesse Owens)
Ella Cook, Noah Dubbink, Addison Williams - "Railroads: A New Frontier in War"
Group Exhibits

Joshua Grimes, Omarion Robinson - "Slave a Soldier"
Starlin Trafton, Elizabeth Priebe - "Terrorism on our Turf: September 11th - a New Frontier"
Performances
Tenley Klock - "'Bird Woman' Sacagawea and her Legacy in Exploring the New Frontier"
Cooper Priebe, Everly Strebeck - "Apollo 13: The Unplanned New Frontier in a New Frontier"
Junior Division (6th - 8th Grade)
Historical Paper

Natalee Faulkner - "Artemisia Gentileschi: Painting a New Frontier for Women Artists"
Documentaries
Cadence Phillips - "The Stonewall that Didn't Fall"
Abigail Latham Ireland Stratton - "'Just Breath' The Iron Lung: A New Frontier in Medicine"
Performances
Victoria Moody - "The Adventures of the Bandit Queen" (Belle Starr)
Ty Anderson, Drew Olney - "It All Started with a Mouse: Disney and the New Frontiers in Animation"
Hayden Washegesic - "Americanization: 'Kill the Indian, Save the Man'"
Exhibits
Lyne Badenhorst, Addison Timmer - "Amelia Earhart: Flying Solo"
Owen Burleson, Madisyn Lapinski "Come out Fighting!" The 761st Black Panther Tank Battalion
Senior Division (9th - 12th Grade)
Documentaries
Lauren Bartlett, Lauryn Daugherty - "An American First: A War Made for Television" (Vietnam)
Jacob Kaczmarek - "Nuclear Energy: The Controversial Frontier that the World Needs"
Tabitha Newberry - "Everybody Dance Now: Martha Wash-Brining Positive Body Image to the Forefront"
Performance
Ruby Peterson - "Vietnam: The War that Changed Wars"
Special Award Winners
Best Use of Primary Sources
*One awarded for each age division

Annika Chalupa, Gwen Spencer, Haven Spencer - "The Buckeye Bullet: Breaking Racial Barriers Through a New Frontier" (Jesse Owns) *Documentary
Kalamazoo Civil War Roundtable Award
*Only one awarded
Joshua Grimes, Omarion Robinson - "Slave to Soldier" *Exhibit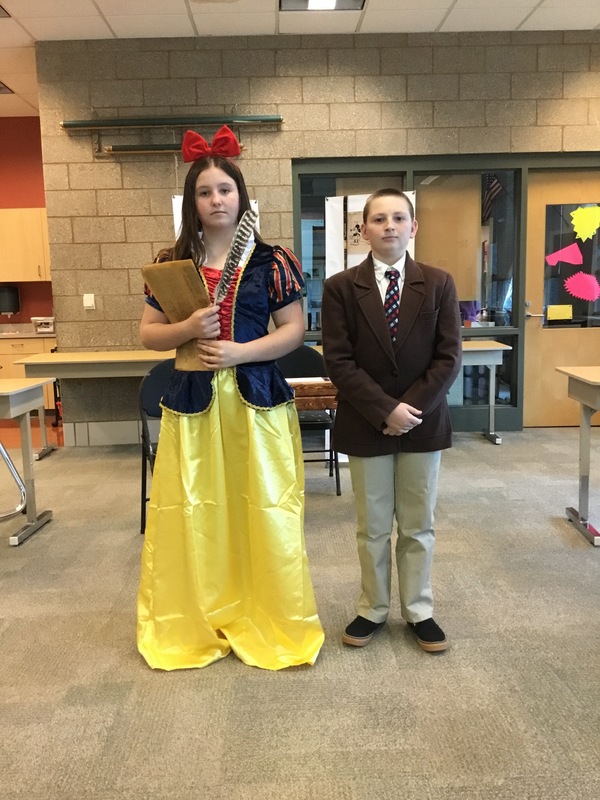 Drew Olney & Ty Anderson
Ruby Peterson